Park with Bamboo,
West of Suchow City, China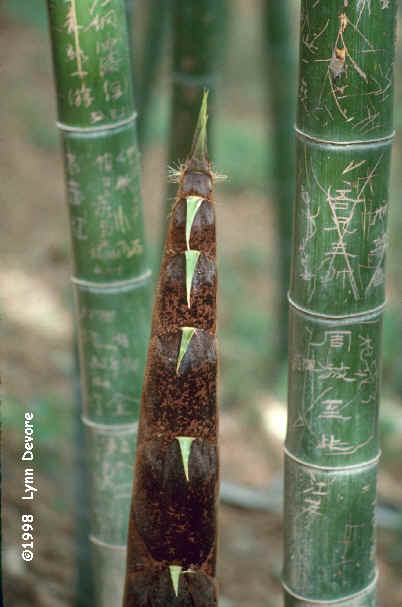 "The one bamboo on the right has visitors' names. The one on the left I cannot tell exactly... maybe a poem...I just cannot tell...maybe more names...

"Chinese love bamboo. They make many delicious dishes with bamboo shoots. They build houses and boats, and crafts with bamboo. Pine tree, bamboo, and Mei-flower are collectively called "the three-friends of winter frost". They support each other when the elements are against them.
...words from a Chinese friend, aren't they lovely?