A great Northern Virginia rock band -- BREAKINGFORM -- approached me about shooting some things for publicity. Here are two frames from a sunset shoot in Loudoun County.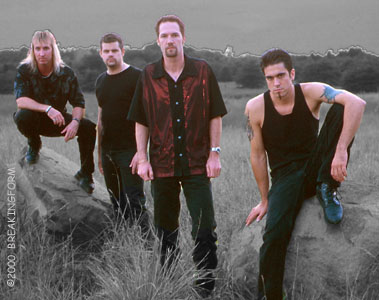 Since this work, the original band has replaced a member in the shots above, you can visit the new group at their website.
The images on this page are
Copyright 2000 by BREAKINGFORM
with all rights reserved.