Four favorite images...
...follow. It strikes me that they are all black-and-white, although we did plenty of color back then. Is the b&w more a permanent statement? Didn't I know how to use color then? Probably, a little truth in both.

These are new scans from old prints. Someday I have to find the negatives and do a direct scan from them -- there's sure to be richer detail there.
We took the first image when Val was home for a break from Milan. She wanted something grainy, with a hard edge to it. I underexposed the Tri-X film pretty radically, and almost had to boil the developer to bring the image up. The reward was a shot that I saw on many Milan composites.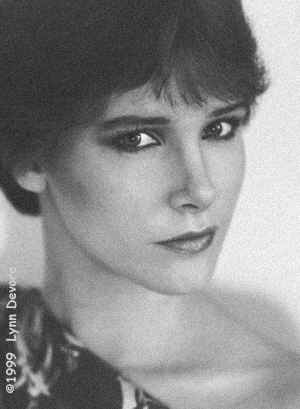 The next shot was the swimsuit pose every model needs. She pretended to be flying a kite at the beach, actually on the edge of a cliff far above the sea in the background.
Val was working in Sydney, and at the time I was journeying to and fro about the planet, so the water is the Tasman Sea. And Val says that the cliff was between Bondi Beach and Tamarama Beach. Again, I had the pleasure of seeing this shot on a number of different composite sheets.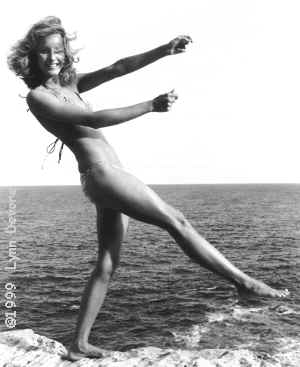 The third was taken in an abandoned dairy barn near Damascus, Maryland. The barn had wonderful light streaming in through the open doors (talk about the original photographers' "barn doors!") and was a favorite of mine for years. However, the location is now a shopping mall.
And the last image is one that Eileen Ford particularly liked, on the visit that got Val through the door in New York. Looking back on it, I like it, too!