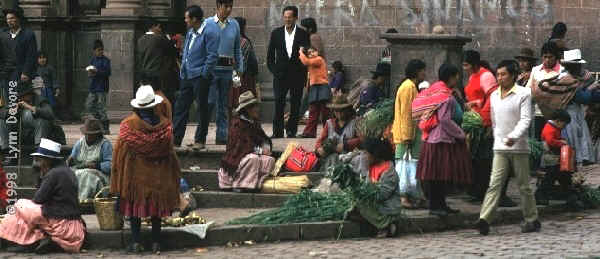 Homespun wools and bright colors on the cobbled streetcorner, the ancient heritage of the high Andes. Amazing, flowing temple walls of massive stones large as automobiles, laid thousands of years ago by superb artisans.

Qosqo, the Sacred City of the Inka, conquered by the Spanish. Center of one of the most advanced old civilizations of Earth. Qosqo, the oldest continuously inhabited city in the Americas.
Crisp nights even in summer, with air at 11,200 feet so thin that it doesn't whistle when you gasp through your teeth as you climb the hilly street after dinner. My guide said that only in the third generation, immigrants finally adapt to the thin air.
You can sense the eternal spirit that pulses within this ancient city.