These shots were taken on a trip doing volunteer work at Bryce Canyon National Park -- a Sierra Club "service trip."
The members of our group learned some significant things about the southern Utah ecosystem, and hopefully left the park in a bit better shape after our days of painting, digging, and reseeding.
I do one of these service trips each spring, almost always to the desert Southwest. The camaraderie of the group and the accomplishments in the parks leave me on a high for weeks!
Thumbnails -- click for larger versions and a description of the picture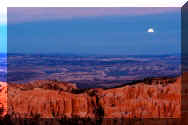 Moonrise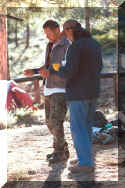 At the campsite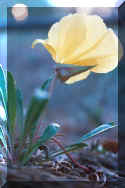 Primrose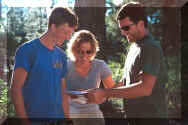 Map to the swimming hole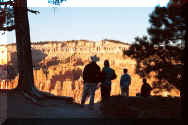 Sunrise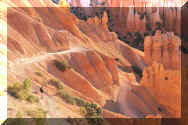 Hiker at sunrise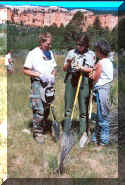 Classroom in the sky

Applying the lessons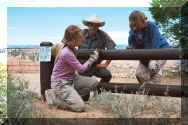 Painting the park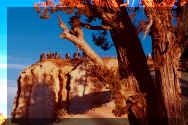 Gathering at sunset